Group personal insurance is a type of insurance policy that provides coverage to a group of individuals, such as employees of a company or members of an association. This type of insurance policy typically includes health, life, and personal accident coverage, and it is designed to provide a cost-effective way for individuals to access insurance benefits.
Group personal insurance is important for several reasons. First, it can help employers attract and retain top talent by offering a comprehensive benefits package. Second, it can provide individuals with access to insurance coverage that they might not be able to obtain on their own due to pre-existing medical conditions or other factors. Finally, group personal insurance can help protect individuals and their families from financial hardship in the event of unexpected illness, injury, or death. There are certain inclusions and exclusion that must be researched thoroughly before buying a policy.
The below-mentioned causes of injury or death are not covered under a group personal accident insurance:
Natural Death
Death or injury while under the influence of intoxicating liquor or drugs
Death or injury while engaged in an adventure sport or hazardous activity
Any pre-existing condition and disability or accident arising out of it
Consequential loss of any kind and legal liability
Damages due to war, civil war, invasion, the act of foreign enemies, revolution, insurrection, mutiny, seizure, capture, arrest, restraint or detainment, confiscation, nationalization, or restitution by or under the order of any government or public authority
Payment of compensation in respect of death or injury because of attempting suicide
Pregnancy including childbirth, miscarriage, abortion, or complication arising therefrom
Venereal or Sexually transmitted diseases
Curative treatments or interventions
It is possible to modify these exclusions by paying an additional premium.
What is Covered under Group Personal Accident Insurance?
Case on Exclusions in Group Personal Accident Insurance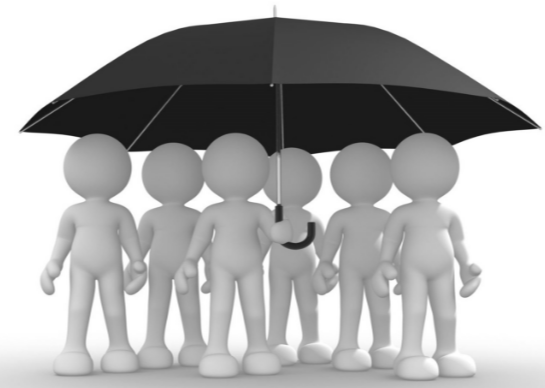 A group personal accident insurance policy covers employees of AC Pvt. Ltd. One of the employees, Kirti Shukla had an accident while driving and got several injuries. During her treatment at the emergency ward, the doctors found out that she was under the influence of alcohol at the time of the accident.
The insurer rejected the claim citing the more-than-normal alcohol content in Kirti's blood report. Kirti must now bear all recovery and treatment expenses on her own.
Another employee, Srishti Duggal, who was pregnant, while commuting one evening in the official cab, suffered a miscarriage. Her family blamed the company for it and forced her to file a claim with the employer, who in turn approached the insurer.
The insurer rejected the claim as it is one of the exclusions under the policy.
Similarly, five employees of Jumbo Works Pvt. Ltd. went on an adventure trip. One of them suffered an injury while riding horses in one of the activities. He went to the hospital for a neck sprain and other internal injuries. The insurer rejected his claim to the firm's personal accident insurance, citing policy exclusions as the reason.
Read More: Why Group Personal Accident Insurance?
Explaining Other Conditions
The insurer is liable to pay the claim only once for one incident. The insurer cannot receive another payment for the same accident/loss. However, if you have two personal accident policies, a group, and an individual insurance policy, you may claim accidental death benefits from both policies.
A pre-existing disability/health condition is likely to aggravate a loss in case of accidents. For example, a person with bad eyesight is more likely to meet with an accident at night. If such a person avoids taking sufficient precautions while going out at night, the insurer may not cover the accident.
A personal accident policy does not cover third-party liability or injury. Therefore, if an accident occurs in a vehicle and the vehicle damages a third-party property, the insured will not get a claim through personal accident insurance.
All other exclusions can be clearly understood. All these activities increase the chance of accidents multi-fold and thus present a much higher risk than our normal day-to-day life.