Importance of specific transit insurance policy – Infographic
Specific transit marine insurance offers wide coverage to the transported shipment against a wide range of perils which may result in huge financial loss.
There are several reasons why you might need a specific transit insurance policy:
To protect against physical loss/damage during transportation: If you are shipping goods, there is always the risk that they could be damaged during transportation. A transit insurance policy can provide financial protection in the event that your goods are lost, damaged, or stolen during transit.
To fulfill your contractual requirement: If you are transporting goods for someone , they may require you to have a transit insurance policy as a condition in the contract.
To protect you against liability: A transit insurance policy can provide liability cover in the eventuality of you being held responsible for damage to someone else's property during transportation.
To provide peace of mind: Having a transit insurance policy can give you peace of mind knowing that your goods are protected during transit.
The below infographic explains the importance of specific transit insurance and why you should consider buying this policy.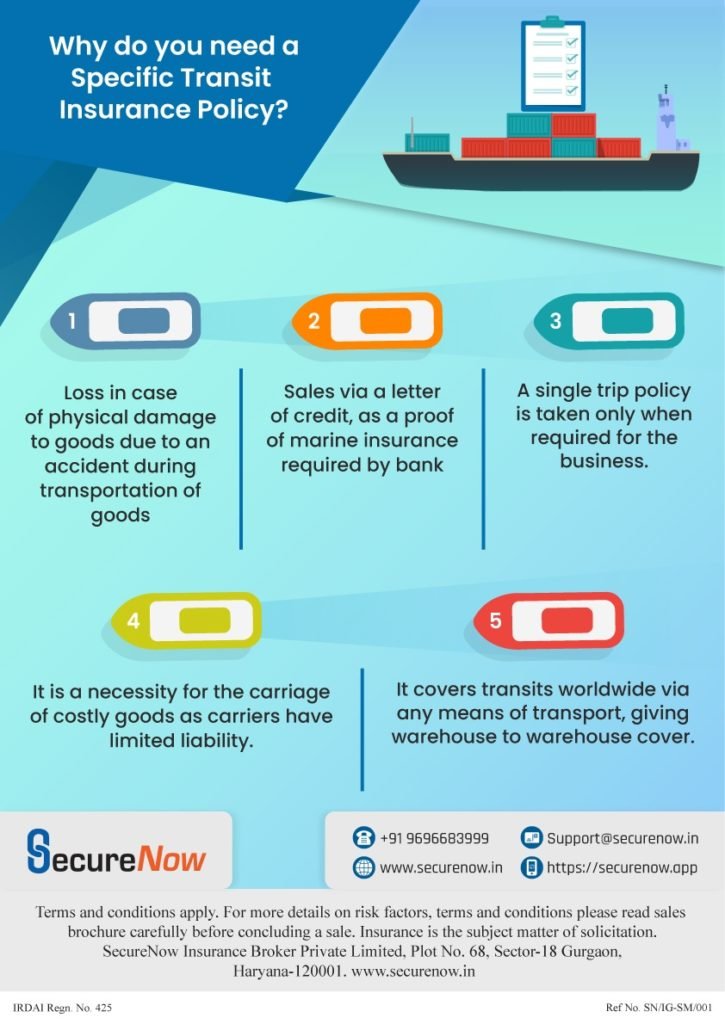 Watch an informative video on Importance of Specific Transit Insurance.
For more details click on –