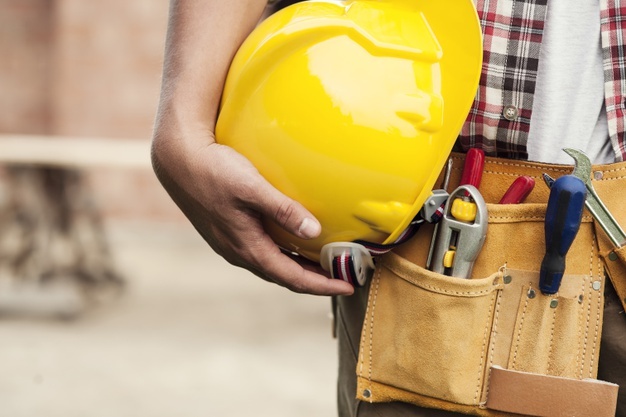 How to choose the best insurance provider for WC Policy?
Workmen or employees are the most valuable assets of any company. The responsibility to provide them with a safe working environment lies with the employer. In this regard, every employer lays down various safety measures. However, accidents at the workplace are unexpected. Accidents may lead to death or cause an injury to employees. This is where workmen's compensation insurance comes into the picture. It plays a huge role by safeguarding employees and also employers against the legal liabilities arising out of unforeseeable situation. So how to choose the best insurance provider for WC Policy?
Workmen compensation insurance which is also known as employers liability insurance is a type of business insurance that protects an employer from statutory liabilities that arise when employees suffer an injury, disability, or death due to workplace accidents or due to an occupational illness. As per the Workmen Compensation Act, 1923, workmen compensation insurance is a mandatory requirement in India. This policy is beneficial for both employers and employees.
Choosing the best workmen compensation insurance suitable for you is challenging. Because, it impacts the future of your business. The type of coverage offered by these policies remains the same as per the provisions of the Workmen Compensation Act, 1923. However, what variables you get along with basic coverage and what value it adds to your business for the premium you pay is what decides it as the best workmen compensation policy.
Factors to consider while choosing the best workmen compensation insurance:
Additional benefits
The workmen compensation policy insures the provisions of the Workmen Compensation Act, 1923. Additionally, there are many other benefits it can include. These additional benefits could help businesses to compensate for various other expenses to employees that may arise due to injury or death caused by workplace accidents. It could include medical coverage which takes care of immediate treatment expenses and medical fees for the injured worker. If an employee dies in a workspace accident, their dependents are paid the insurance benefit. 
Customer service
Look for convenience and easy accessibility when selecting the workmen compensation insurance. The insurance company that is easily accessible for premium payment, claim settlement or for anything else can offer you the best WC policy. Excellent customer service facilities such as an option to report injuries online, round the clock customer care service, pay premium online and manage claims online or the option to know the claim status online can save a lot of time for you as an employer. Online self-service makes your reach extremely easy. Hence, it is good to go with a policy that offers excellent customer services.
Premium
Cost is an important consideration when choosing the best workmen compensation policy. The best workmen compensation policy would be the one that offers the required coverage along with additional benefits at an affordable amount of premium. Click here to know how expensive workmen compensation policy is.
Right insurance company
Your insurers expertise is as important as the premium rates and benefits in the insurance. The right insurance company can help you avoid potential lawsuits. The right insurance company also helps you save on the premium cost with their value-added programs that reward you for your safety programs and risk prevention efforts. Along with that, it is always good to go with an insurance company that has a simple and easy claim settlement process that can help you get your compensation without any hassles.
One of the best ways to select the best workmen compensation policy is to do comparison shopping. Securenow helps you compare various policies on a side by side basis and choose the best one suitable for your needs.