While making a claim under group personal accident insurance, the employer needs to give complete personal information with the required documents. Claims can be rejected if the documentation is incorrect, or the claim involves an excluded condition. The infographic below explains how SecureNow offers an easy claims process, under Group Personal Accident insurance: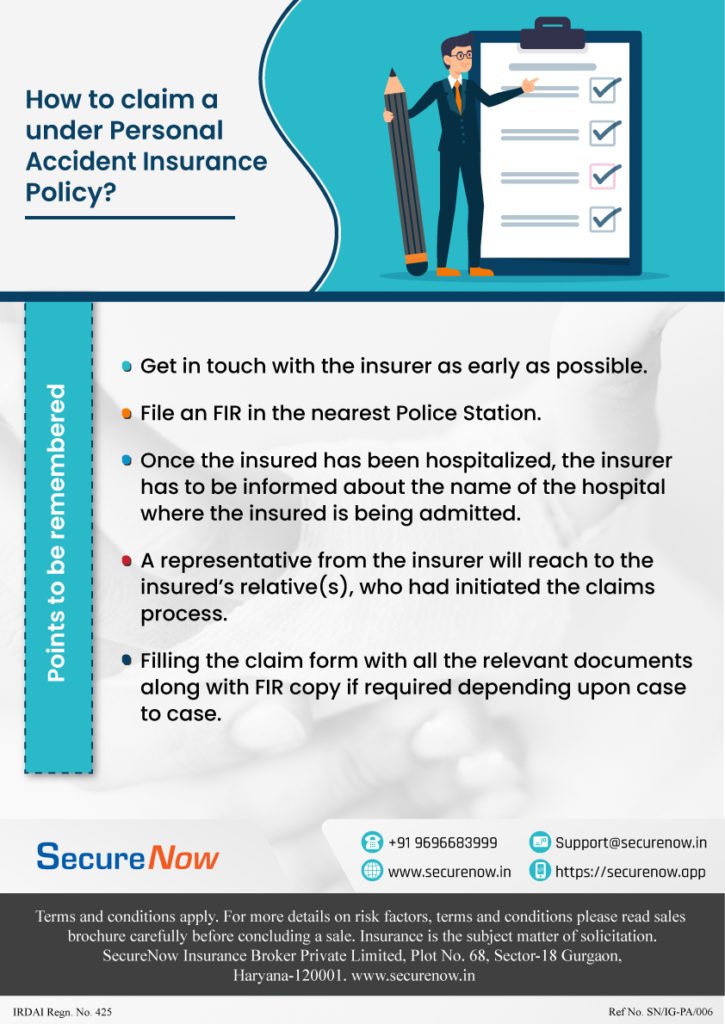 Claims process under Group Personal Accident Insurance can be hassle-free, if:
1.One immediately intimate the insurer about the incident.
2.Complete and accurate documentation should be provided by the insured at the time of the claim. This includes FIR in the nearest Police station.
3. Insured must inform their insurance company details of the hospital they are admitted to.
4.Insurer's representative reach out and coordinates with the representatives of the Indured.
While buying this policy, it is important to carefully plan and understand various add-ons and exclusions. Negligence or misunderstanding can cause hurdles during the claim process. Insurers commonly reject claims for reasons they consider genuine. These include accidents due to intoxication, gross negligence, and accidents that occur while not at work.
To conclude, by understanding the key tasks involved in the claims intimation and filing process, you can navigate it with ease and ensure a smooth and efficient claims experience."