With so many options in the market, paying the right price for Personal Accident insurance can be confusing. The insurance pays a pre-determined amount when an employee has an accident that can benefit the employee or their family. The below infographic explains various factors that influence the premium of this policy.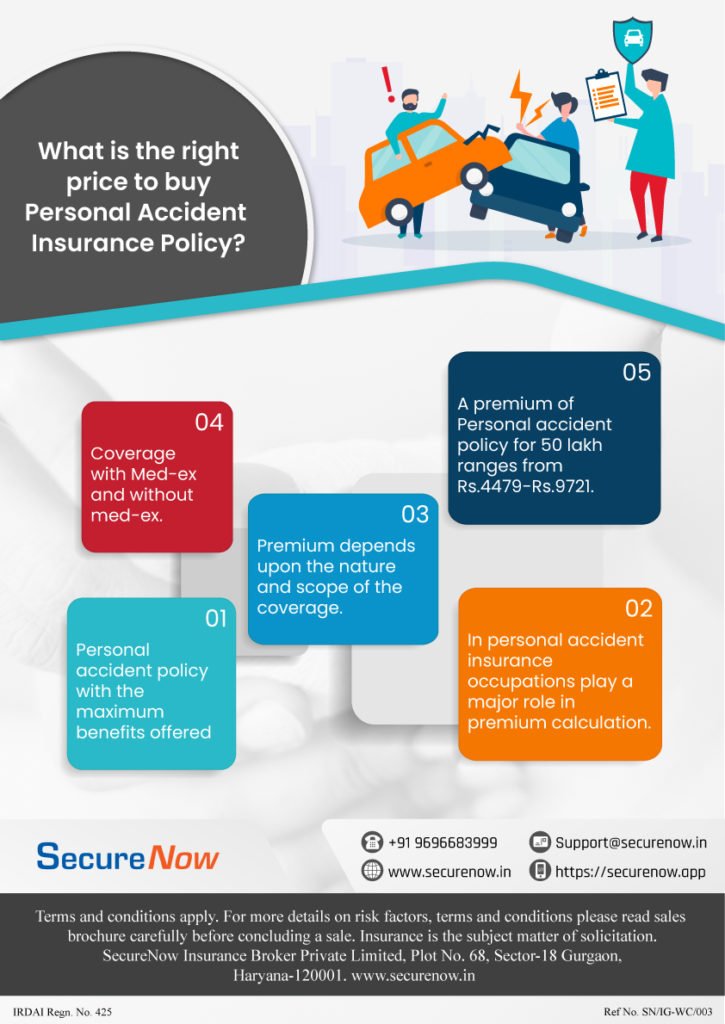 The typical cover offered by the employers to employees under the group personal accident policy is 3 to 5 times of annual salary of the employee. The higher the insurance cover the more is the security for the employee.
You can minimize the cost of this policy through better negotiation with the insurer, by signing up for multiple years, and by optimizing non-essential add-ons as per the specific occupation or industry. Also, employers with low claims over multiple years enjoy lower premiums in policy. The team of SecureNow will negotiate the best terms on your behalf as a service provider. We do the groundwork to identify the best insurers.
The insurance covers accidental death, permanent partial or total disability, temporary total disability, and dismemberment of the employees. Various add-ons & exclusions should be planned and understood carefully while buying this policy. Negligence or misunderstanding can cause hurdles during the claim process.