Marriage is a qualifying event in one's life. Those people who are about to marry might be involved in their wedding preparations and focus on improving their lives. Even though it might not sound very exciting, it is time to review your finances if you are about to marry. With marriage comes double responsibility on both the partners and thus, double the expenses. One of the key factors in making your relationship successful is maintaining good health.
With rising medical inflation, your expenses towards medical check-ups have already increased, and now with an extension of the family, it is going to further lay a burden on your pockets. It is necessary to review your existing health insurance policies and switch to family health cover, the increased expenses.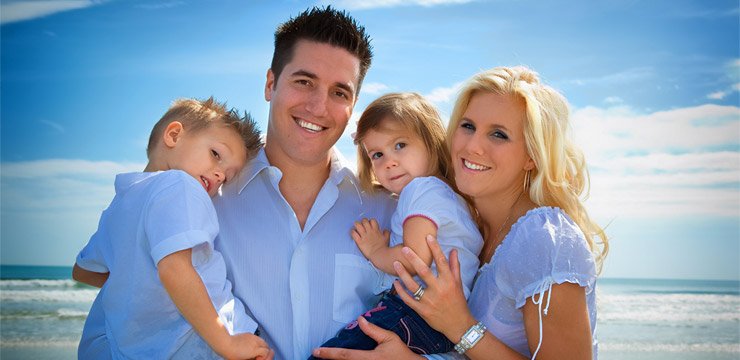 It is better for individuals to switch to a family health cover from an individual one and apply for the same within 60 days of marriage. Even though couples (especially when both are working) might feel that continuing with individual policies would be a better option, most advisors will recommend the opposite.
Let's have a look at how family health insurance will help in making married life more satisfying:
Easy to manage:
With comprehensive family health insurance cover, one need not take the stress of managing multiple policies in the future. There is no need to keep track of different renewal dates or when to pay the next premium amount for two individual policies. Nowadays it has also become easier for newly-married couples to combine their individual policies in a single cover as the process has also become very simple.
Members can be easily added in the future:
If you avail of a family health cover after marriage, it becomes easier for you in the long run. New members can easily include in the family health policy. Also, maternity and baby care expenses also include in the same cover. So, planning a baby will come with the required financial security at the most crucial point of your life.
Parents and in-laws can be included
Marriage does not mean that you leave your parents behind in any way. This is ensured by a family health cover which allows the bride and the groom to provide financial security to their respective dependent parents as well. So, this time on your day of marriage, this can be the best gift that you can give to your parents and make them realize that they are special to you.
Tax benefits
The premium paid on a family mediclaim policy is tax-deductible up to a limit of Rs 25,000. This law is applicable under section 80D of the Income Tax Act. So, apart from securing yourself and your spouse from any financial crisis due to poor health. You can now save your money by decreasing your taxable income as well.
How to decide the appropriate sum insured when you switch to a family health cover?
The sum insured in your individual policy was dependent solely on your lifestyle, age, pre-existing diseases, etc.
Now, as you switch to a family cover with double responsibility, most advisors will advise you to increase your sum insured considering:
any pre-existing illnesses your spouse might have,
lifestyle changes
Habits like drinking or smoking
Type of job
See: (Family Health Insurance Features)
So, as you both take steps ahead together to start a new journey, make ample preparations for it not only at home but also in terms of your finances. Buy a family health insurance cover, and ensure happiness for your loved ones.
How to buy it?
If you are looking for the right family floater health insurance plan, SecureNow is the right place to find one. By filling in some basic details, like name, age, lifestyle habits, etc.; you can generate premium quotes from leading insurers which you can compare with one click of the mouse. It means, without heading out, you can find good health insurance for yourself and your would-be spouse.
Further, if you will need any assistance at the time of filing a claim, one call to SecureNow can make things easy for you.
You are already having a paucity of time due to marriage preparations. So, why should you waste your time meeting insurance agents, discussing the policy in detail, and completing the paperwork? Rely on SecureNow to expedite the entire process of buying the insurance!