It takes years of efforts for creating assets, however, one theft or any other loss/damage can cripple you financially. A burglary insurance is a right policy to keep your property safe and gets the peace of mind. It covers losses or damages to property due to burglary and housebreaking. Though, a burglary insurance is meant to offer comprehensive coverage, there are some instances where the insurer will not offer coverage.  Burglary insurance can be purchased by those who have office insurance as the insurance policy will offer compensation in case of theft of the office items.
A burglary insurance doesn't cover the following:
The amount of the excess as specified in the policy document
Gold or silver articles, precious metals and any other articles which are made of precious metals, medals, coins, sculptures, rare books of any kind
Loss or damage caused by wear and tear or gradual deterioration
Loss or damage caused by the sack, loot, pilferage, etc.
Unexplained losses or damages due to errors, omissions
Theft or attempted theft from open spaces, garden, yards, etc.; unless the contents thereof are specifically mentioned in the policy document
Loss or damage directly or indirectly caused by or arising from any corruption, destruction, or distortion
Goods held in trust, cash, jewellery, title deeds, business books, unless they are specifically insured
Loss, damage, or expense of whatsoever nature directly or indirectly by any act of terrorism or war
Loss or damage caused to insured property due to breach of trust or misfeasance by the insured
Loss of money from safe following the use of the key unless such key has been obtained by violence
Any loss or damage directly or indirectly happens to the premises from the nuclear weapon material
Any loss or damage to glass, plate, or any decoration thereon
Consequential loss or damage or legal liability of any type
Loss or damage caused by loot, sack, spillage, or pilferage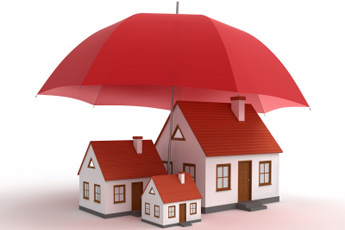 Read More: What are the Requirements to purchase a Property Insurance Policy?
Further, the burglary insurance will not cover losses or damages if the premise is left unattended for five or more consecutive days. Moreover, if the material alteration is made on the premises, whereby the risk is increased, the insurer will not cover any loss or damage that may arise due to alterations. Also, if the insurable interest has passed from the policyholder to the other party otherwise by will, the burglary insurance will not offer coverage. Any loss or damage to the insured property which has been removed from the premise in which it is stated to be safe as far as expressly provided in the policy, will not be covered.
As burglary insurance is the part of property insurance, and therefore, the exclusion list of the property insurance will be applicable on burglary insurance as well.
Note: It is not an exhaustive list and for more information, read your burglary insurance policy document or property insurance policy document or contact the insurer.
Read More: Who should buy a Property and Casuality Insurance?
Case
A few years ago, Mrs. Rajni Sharma bought a burglary insurance to cover her house content worth Rs 10 lakh. Last year, she left for Australia to surprise her daughter on her birthday who was studying mass communication there. As it was the first time that Rajni was going to Australia, she decided to stay there for one month. While, Rajni informed her friends and relatives about her travel plans, she forgot to inform her insurance company. When Rajni was away in Australia, burglars kicked in a panel in her house's back door and stolen many valuable items. During that time, her neighbor, Mr. Rajiv Saxena was also gone to Shimla to attend one of his relative's marriage. The thieves did not break locks of the house and as no one was at home, they easily stole items. When, after one month, Rajni came back to India, she found some of her items missing. The burglary was captured on Rajiv's CCTV cameras. Then later she filed a claim with her insurance company who refused to settle it as she left her house unattended for more than seven consecutive days and did not inform her insurer about this.
[cta id="984″ vid="2″]