The policy covers both natural and man-made disasters. Here are some of the accidents covered under a home insurance policy: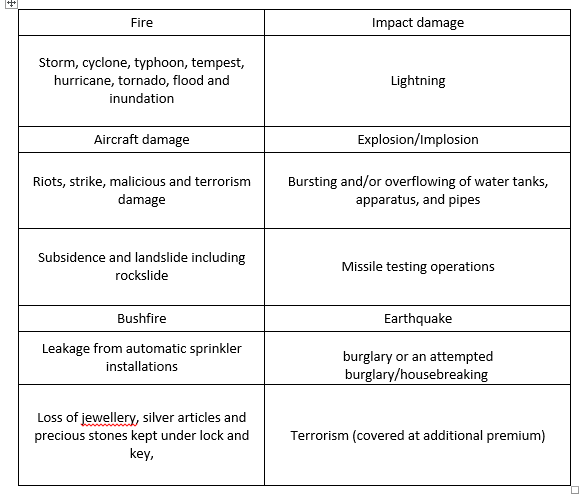 Additional covers
A home insurance policy comes with some great add-on covers. Here are some of them: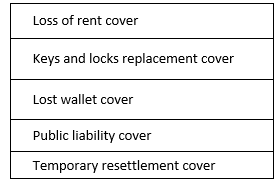 You can buy the policy:
Indeed, your home is one of your valuable possessions. Go ahead and buy a comprehensive home insurance policy to protect your 'abode' from all types of unforeseen events.
Only for the building (structure) of your home
Only for the content (belonging)
For both the above
Case Study
Vishal Mehra installed some security equipment to protect his house from theft. His biometric locks scanned his face or fingerprint before allowing access to the house. He also equipped his home with advanced burglar and fire alarms.
While he was confident that these security systems would secure his house, a thought crossed his mind when he saw the news report on Bihar floods. According to the report, the flood damaged more than 5000 houses in the area. Suddenly, the memories of the Nepal Earthquake flashed in his mind. At that time, he was planning a family trip to Nepal when suddenly an earthquake hit the beautiful nation and completely destroyed around 1,60,786 houses and damaged 1,43,642 homes. He thought, "What would happen if his house also becomes the victim of Nature's fury?" His safety equipment would not help him in case natural calamity strikes.
Solution
It is good to buy a comprehensive home insurance policy to secure your house against nearly all types of financial risks, including natural and man-made calamities. For instance, it covers your house and its content against fire, and natural disasters like riots, earthquakes, floods, burglaries, etc. It also secures jewelry, electronic items, furniture, and other household items from all types of losses. The home insurance policy also comes with unique add-ons, like loss of rent, keys and lock replacement, alternate accommodation cover, etc., which can be availed by paying an additional premium. Also, it is advised to go for a home insurance policy for a longer tenure to get lower premium rates.
Moreover, whether you are a homeowner or a tenant, home insurance can be customized to suit individual requirements. Further, insurers offer discounts to people who install security systems in their houses. As in the above case, Vishal had installed safety equipment in his house; he will be able to get home insurance at easy premium rates.