Importance of a Personal Accident plan
A personal accident plan pays a pre-determined amount when an employee has an accident. When an employee has an accident there is an important expectation that the employer will pay compensation. If the accident is on company premises or company work then the law may also require compensation to be paid. A group personal accident insurance pays a pre-determined amount when an employee has an accident. Insurance is important to ensure a company's cost in such accidents. The insurance can also be viewed as a benefit for employees.
The below infographic explains the importance of Group Personal Accident cover for employers or organizations.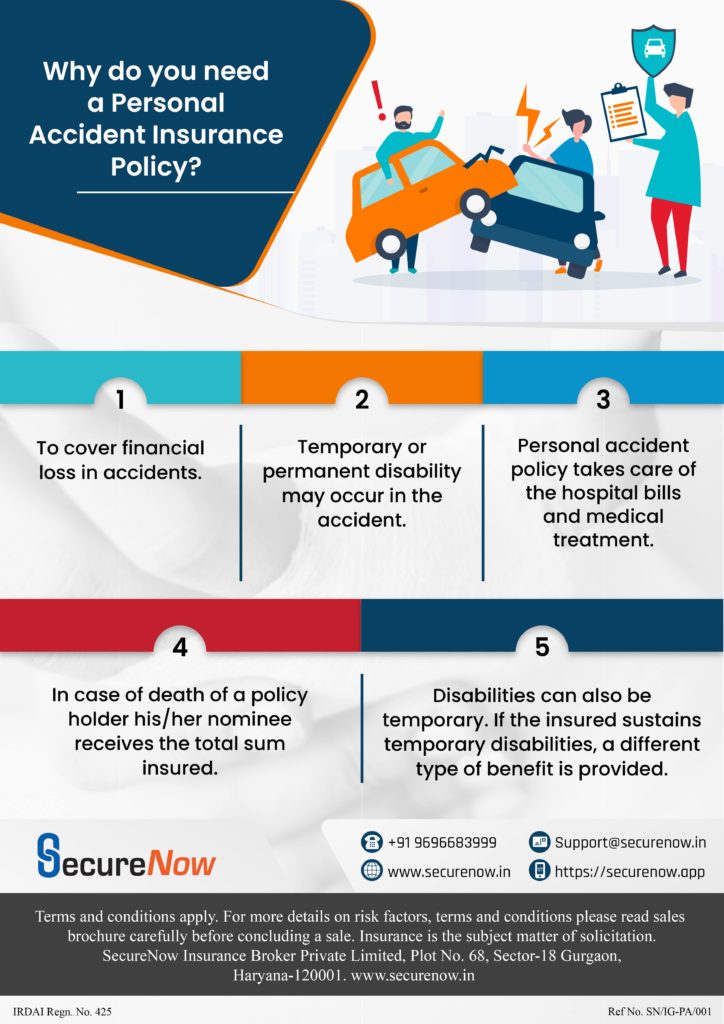 You can minimize the cost of this policy through better negotiation with the insurer, by signing up for multiple years, and by optimizing non-essential add-ons as per the specific occupation or industry. Also, employers with low claims track records over multiple years enjoy lower premiums in policy. The team of SecureNow helps you provide the best cover at the quote.
It covers accidental death, permanent total, and partial disability, temporary total disability, medical expenses for accidents, and add-ons such as ambulance charges.
Personal Accident plan allows the addition or deletion of employees. Premium depends on the changes made.