We are living in a world where we do not have the time to focus and keep track of what we are eating, how we are maintaining ourselves or which act of ours can be harmful to our long-term health. With the changing lifestyle, we are prone to several high-risk diseases that may emerge anytime without us being aware of them. Most of these diseases can be life-threatening in nature, thus the name critical illnesses.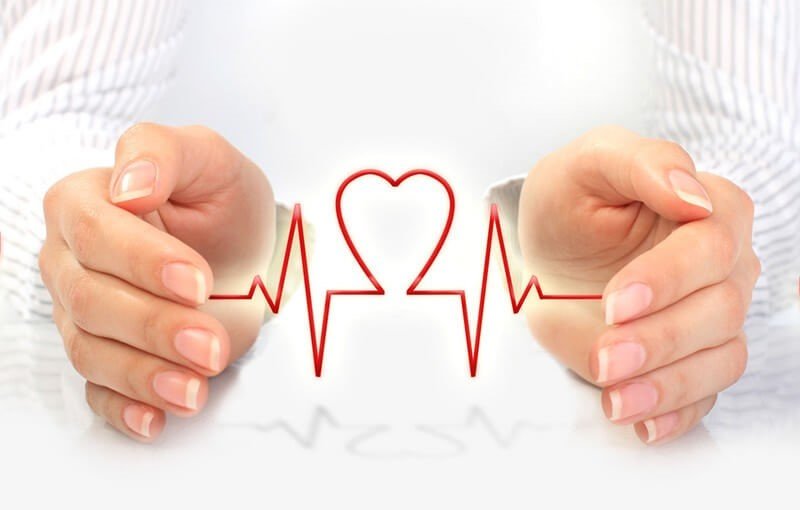 Nowadays, these are not limited to the old age of an individual. Even young people between the ages 30-35 years are prone to suffering from major illnesses like kidney failure and heart attacks. Imagine the amount of burden these long-term illnesses can bring upon the family of an earning individual as he/she is unable to work for a considerable time, and incurring treatment expenses at the same time. Moreover, the cures of these critical illnesses are too expensive and require over-the-top care as opposed to any day-to-day health problem. This is the reason that a normal health insurance policy is not sufficient to cover the costs and the incidental payments if an individual suffers from such a disease.
The insurers offer a critical illness insurance policy apart from the normal health insurance plan as a choice to people who wish to remain financially safe and sound if such an emergency occurs in the future. But, not many people in India avail this policy thinking that the health insurance policy will be enough. At the time of any unexpected illness, they suffer as a result of the enormous expenses that drain them out of their lifelong savings.
To remove any doubts about the important of the critical illness insurance policy over and above the normal health insurance plan, we answer the most frequently asked questions that will remove any doubt regarding its significance from the minds of the people.
The Five Frequent Questions
Q1. What are critical illnesses covered under a critical illness policy?
Answer. Illnesses which can be fatal are considered as critical illnesses, some insurers also cover permanent (total and partial) disability under the policy as well. But, the major diseases covered by almost all the critical illness plans are as follows:
Heart attack
Kidney failure
Stroke
Bypass surgery or angioplasty
Alzheimer's Disease
Paralysis
Organ transplant
These illnesses cannot be ruled out completely even if one may be fit and fine in the present. In the case of discovery of these illnesses, without a policy, the financial burden can significantly damage your family's finances.
Due to the rising medical costs, the treatment of these illnesses may cost a fortune in the future and drain your life-long savings. Critical illness cover offers a lump sum payment to take care of these costs and rehabilitation expenses.
Q2. Why should I buy a critical illness insurance policy if I already have a health Insurance cover?
A Critical Illness Insurance plan will enable you to save your finances in case of emergency as it will pay the whole of the sum assured as a lump sum amount upon the diagnosis of a critical illness. This amount is non-taxable and can be used for any purpose depending on your requirements.
On the other hand, the health insurance policy will cover only the hospital bills. Also, the health cover amount may not be sufficient to cover the treatment cost let alone the rehabilitation expenses. So, it is feasible to buy a critical illness plan along with your health policy.
Q3. Do I need to buy the critical illness policy? What should be the cover amount?
The risk of suffering a critical illness attack can never be completely ruled out, but you can certainly reduce it to some extent, by maintaining a healthy lifestyle and going for regular health check-ups (monitor the following):
Daily exercise
Eating/food habits
Smoking and drinking status
Hygiene and Environment at living/work space
Posture habits (sitting/sleeping)
While a healthy lifestyle can keep you safe from a certain form of life-threatening diseases, disability caused by accident is the risk which still makes critical illness covers offering disability cover a necessity.
The Sum assured is usually 3 to 5 times of your health cover. For example, if you have a health cover of Rs. 5 Lakh, your critical illness cover can range from Rs. 15 lakh to 25 lakh.
Q4. Should I buy a separate critical illness policy or as a rider to the existing health policy?
The critical cover can be availed as a rider with the health policy or as a separate cover. However, in the case of a separate cover, the amount availed can be significantly higher, and one need not renew the normal health insurance policy just for the attached critical illness insurance policy.
To be on the safer side, it is advisable to avail a separate critical cover so that even in financially distressed situations you can continue at least one of them.
Q5. What is not covered (exclusions) in the critical illness policy?
The exclusions of the policy vary from insurer to insurer. Some insurers might not cover the pre-existing diseases in this cover. However, the common exclusions of the policy can be:
drug related illnesses
self-inflicted injuries
Injuries during war
Injuries or illnesses incurred due to a criminal activity
Disability (only available with few insurers)
Buying your preferred critical illness plan will require you to compare multiple policies from multiple insurers. Online insurance advisor SecureNow can assist you by providing not only multiple quotes from different insurers, but also help you in filing a proposal form, maintaining the policy and in processing the claim if it arises.