During a family trip to the London last month, Vijay Khurana, 35, an IT professional, met with an accident. He spent 15 days in the hospital, which could have cost him a fortune given the spiraling medical costs in the country. But what helped him tide over the medical expenses about finances was a travel insurance plan which he bought before embarking the journey. He only required submitting some important documents to the insurance agent to process claims.
We are living in an uncertain world where life changes in a wink of seconds. You may plan your trip to the last detail, but there is always a possibility that unforeseen events can arise and disrupt your journey. Accidents come unannounced and can leave you poorer by a few thousands or even lakhs also. There are several things that can wrong and lead to serious financial implications. From being medically unfit just before your vacation to falling sick during the journey, loss of baggage and flight delays, the possibilities are endless.
The medical expenses are very high in other countries as compared to India. Even for a minor injury, you may have to shell out thousands of dollars.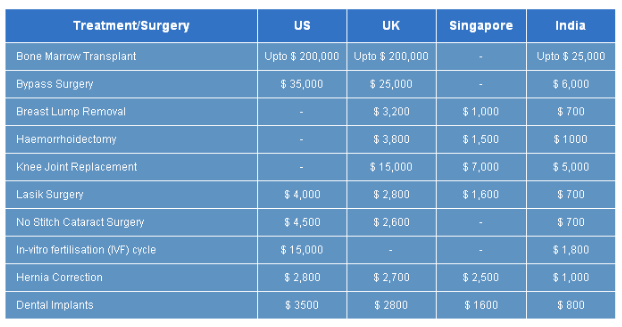 Since it is not feasible to control the uncertainty of life, you can curtail the risk by buying a travel insurance policy during overseas trips. You can also insure your multiple trips with a single policy.
Some countries like the USA and Canada have made travel insurance mandatory for travelers. Also, if you are travelling to the Schengen region, it is compulsory to buy a comprehensive travel insurance plan.
What does travel insurance policy entail?
While insurance products differ from one insurer to another, most policies are designed based on the following parameters:
Tenure of the policy: It is the time for which the policy is bought.
Single trip/Multi-trip: It means the insurance product is either bought for one trip or more than one trip within the policy duration.
Individual/family: It decides the number of people who will be covered under the insurance policy.
Coverage of territory: It decides the territory where the coverage is required.
Make use of the above four points to decide your needs. Different insurance companies also offer add- on features like dental treatment, medical evacuation, hijack distress allowance, and so on. The sum insured and features are clearly detailed in the policy document, and it makes complete sense to read the policy document carefully.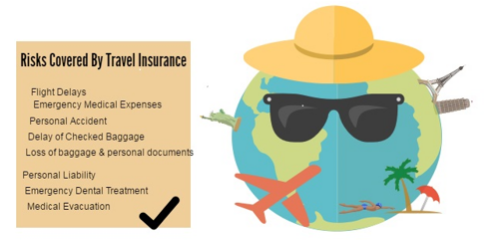 What is not included in a travel insurance policy?
In addition to the usual exclusions for fraud and pre-existing ailments, most travel insurance plans do not cover the following:
Participation in any sport as a professional player
Participation in adventurous activities like bungee jumping, parachuting, etc.
Treatment of nervous and mental issues
How to file a claim?
Even if you are not required to file a claim, it is important to know its procedure else you may be in the dark in case there is an emergency, and you may lose out on precious time in the process. So, here's what you should know.
Access to your insurance company's assistance is essential if you are stuck in a difficult situation during the journey. Therefore, you should keep both the domestic and international toll-free numbers handy and in the case of any mishappening, contact the insurer immediately. Most of the insurers have a 24×7 helpline number where you can call and register your claim.
Customers can even drop a mail to the insurer with his/her contact details for a call back. Once the customer registers the claim, the assistance service provider will give necessary details about the hospital, policy coverage, embassy details, etc.; and will guide through the claim process.
In case there is a medical emergency during or before you board the aircraft, a doctor's prescription is also required to submit. For instance, if you happen to cancel your trip due to a medical emergency, you need to submit your doctor's prescription and a medical certificate. In case you fall during your holiday, contact your travel insurance provider to get immediate medical help and subsequently post or submit original medical reports along with a copy of your visa with the entry stamp of the host nation. For accident cases, you may also require submitting the police report, if any, and relevant documents from the host country.
In case you have lost your baggage or cash, submit a certified copy of the police report, passport photocopy and valuation certificates for items like jewellery, etc.
You should note that insurance companies settle claims only after full and final checking of all original policy documents. So, if you send documents in electronic format, you would have to submit the originals also but before doing so, don't forget have their photocopies for the future.
Insurance companies also partner with external entities that give complete support to policyholders. Though certain companies offer cashless hospitalisation service to their policyholders, it is important to consider the following points:
The ability to get the cashless facility is directly proportionate to the country's popularity with travelers. The chances of finding cashless service are lowered if the nation is not frequently visited by travelers
Not all benefits are offered as cashless
Outpatient department (OPD) expenses are usually paid by policyholders first and then reimbursed later from the insurance company
That being said, the claim settlement process depends on various factors. The three main reasons of non-payment of claims are:
Fraud by policyholders
Claim falls on the exclusion list
Inadequate document submission
"The world is a book and those who do not travel read only one page": St. Augustine
A holiday is the best time to relax and enjoy without worrying about emergencies and contingencies. Travel insurance gives you peace of mind and safeguards you against expenses that otherwise can blow a big hole in your finances and ruin your journey as well. It is quite easy to buy travel insurance policies as there are various insurance providers and aggregators which are offering products online. Choose the one that is apt for you after considering all the circumstances. While price is the most important factor, the claim payment record and other people's feedback should also be considered to choose the right policy.
Make sure you have a comprehensive travel insurance to make the best of your vacation. Wishing you a safe holiday!