As a technology-driven organization, we have a very great & useful tool – E-claim in the SecureNow app, one stop solution for Health claims where you and your employees can initiate claims through App in minutes that too hassle-free!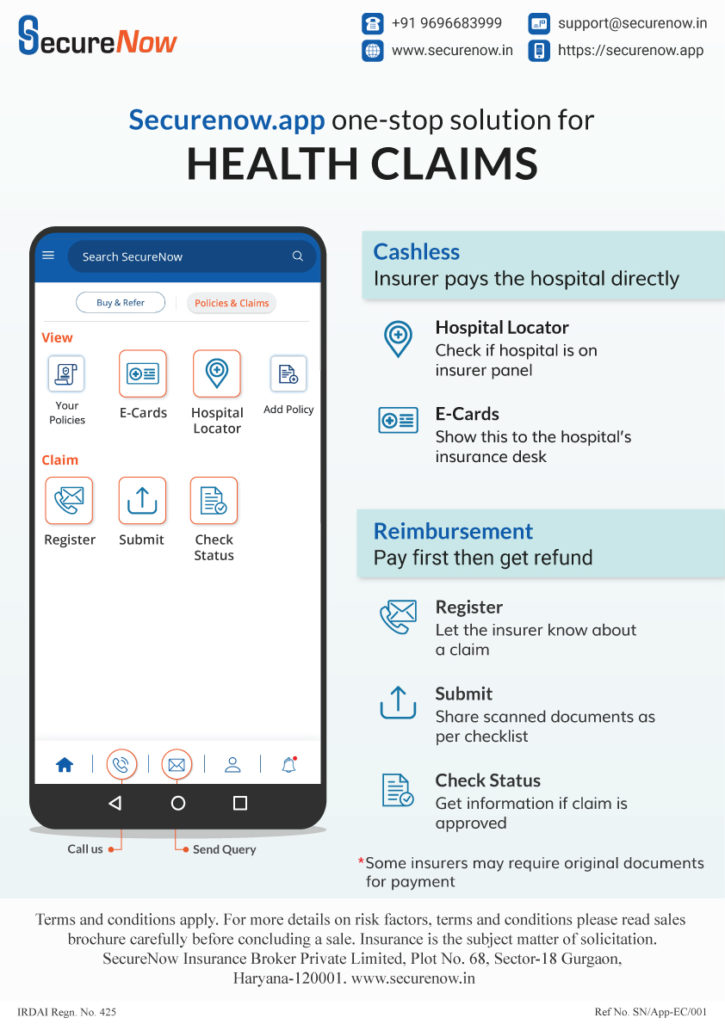 Just follow the given steps:
1. Type securenow.app in your chrome/safari, enter your registered phone no. &  your OTP received, or else signup up first and proceed ahead
2. Tap on the policies & claims icon
3. Tap on Register to initiate your claim. You need to submit documents.
4. Clicking on the check status icon , a unique claim registration no. can be viewed. 
That's all you need to do. It's that easy and simple! SecureNow App brings all your policy needs and services under one screen.
To ensure that your reimbursement claim goes on smoothly, you must cater to reimbursement-specific factors.
There is a varied array of papers that you must provide for a hassle-free experience.
You must collect all the original bills from the hospital, which must be signed and properly stamped. A crucial document for a reimbursement claim is the discharge summary. Do not forget to provide it along with your claim. While you must submit the originals, it can be helpful to keep a copy of all the documents with you.