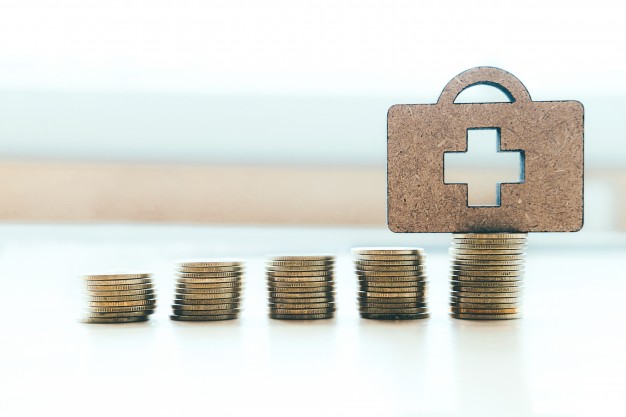 Why group mediclaim insurance is better than medical expense reimbursement
In a benefits survey that Towers Watson conducted, 46% of Asian employers felt that their employees gave the greatest importance to the health benefits in their package. So, we can conclude that health benefits are a significant motivation for employees.
In India, medical expense reimbursements and employee mediclaim insurance are two of the most popular health benefits that employers provide. Today, we examine both options to understand why group mediclaim insurance is better than medical expense reimbursement.
Medical expense reimbursements
This involves the employer reimbursing the medical expenses of employees and their dependents. No insurance is purchased, but the employer pays whatever expenses are incurred.
Advantages
The employer provides reimbursement for medical expenses incurred on the treatment of the employee and their dependents. The amount that can be reimbursed and the reimbursement process is usually specified upfront, so the employee knows what he will get and how. The employer can customise the payment in any way. For example, they may pay IVF costs or Lasik surgery costs that are often excluded in insurance.
Disadvantages
The employer must define and manage the process. This involves administrative labour and the cost of collecting and authenticating bills.
For employees, there is the financial burden of having to pay for medical care from their own pocket and then claiming it from the company. This expense can be particularly difficult to bear in case of emergencies.
Group mediclaim insurance
A group mediclaim policy is medical insurance that an employer buys for its employees.  Here the medical costs are paid by the insurance provider, and the employer simply pays a pre-determined premium.
Advantages
One benefit of group health insurance is that the entire administration of bills is managed by the insurer. This takes away the administrative effort. Also, it is the responsibility of the insurer to verify the authenticity of the bills.
Companies can also opt for additional riders like critical illness, OPD, diagnostics, to their existing mediclaim policy by paying a slightly higher premium. This helps create a more comprehensive cover.
Another advantage comes in the form of cashless hospitalisation at network hospitals. This facility along with other features eases the financial burden on employees.
Some insurance companies also offer additional services like regular health check-ups and onsite health screening.
The fundamental benefit of insurance remains. Regardless of high claims, premiums will remain unchanged until renewal. The insurer, and not the employer, bears any risk arising from illnesses and related expenses that are beyond the assumed range.
Disadvantages
The main disadvantage of group health insurance is that actual claims could be well below the premiums. However, that is something you will know only at the end of the policy period.
Depending on the number and average age of its employees, and previous claims, employers may have to pay high premiums to cover its staff. Insurers also consider some occupations, like factory floor jobs, high risk and could charge a high premium for such groups. Similarly, providing medical cover to elderly parents could prove expensive because of the likelihood of greater medical expenses and higher claims.
Over the medium term, it is generally more cost effective to have insurance rather than reimburse expenses directly.
Additional Read: What are the features of Group health insurance?
A good mediclaim insurance plan for your employees is a great incentive and motivator. If you would like help picking out a plan that is ideal for your business, contact SecureNow.